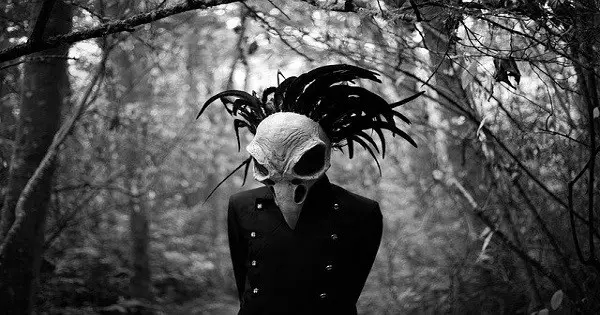 Phantasmagoria – The 19th Century Horror Theater Experience
Horror The Old School Way
Way before horror films graced our screens and frightened people have to death, horror fans had to find other ways to be scared. They didn't have the big movie screens nor the special effects makeup like we do now.
So what did they do?
They used creativity and what they had at the time. The shows usually consisted of various props and illusions and bright flashes to make the audience feel like they were really a part of something crazy. They would conjure up optical illusions and use various techniques to make the audience seem like they were really apart of some paranormal event.
Well the days of Horror Theater are back thanks to Stephanie Delazeri's production of HERE THE BIRDS BURN. It's a new immersive show that brings back the early form of horror and paranormal trickery back to the theater. You'll feel like you're in an 18th or 19th century magic show filled with ghosts, and other creepy things.
The immersive experience is performed at the Heritage Square Museum and will allow guests to go back to the Victorian-era style of performance.  The show is taking place in Lost Angeles California at the Heritage Square Museum in February and is a 18+ only show
Want more info on tickets and times? Check out their site here > Here The Birds Burn
Don't know what to expect, check out this video we found by Morbid Anatomy Museum
Video Source – Morbid Anatomy Museum
Have a cool idea for us to showcase? Know somewhere strange to stay the night or that you think we should look into? Have a creepy awesome service or strange carnival/tour you think we should write about? Send us an email to [email protected]