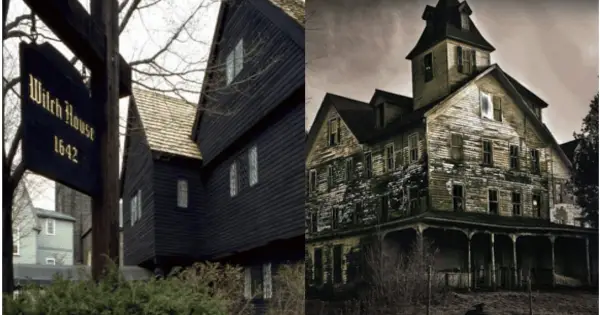 A Creepy Look At Salem, Massachusetts Dark And Haunted History
Whether you believe in curses or not, some say that the hangings of 20 innocent people during the witch trials is the reason the land is filled with so much negative energy. But the trials were only the beginning of what actually filled the area with so many haunted places.
Take a couple of hundred years of pirates, smugglers, bootleggers, sailors, and others and you'll have some residual energy. There were a lot of areas in Salem where deaths have said to have happened. But it's not only one building or one area that's supposedly haunted.
IT'S EVERYWHERE!
You name the spot, there's probably a story or something that happened in that area. Could it be that the area has drawn some wicked entities because of all the energy of the pain, and anger?
Check out the videos we found, the first one by Chronicle 5 WCVB and Weird World, and let us know your thoughts!
Do you have a cool idea for us to showcase? Know somewhere strange to stay the night or that you think we should look into? Have a creepy awesome service or strange carnival/tour you think we should write about? Want us to showcase your talent, pictures, or videos? Send us an email to [email protected]