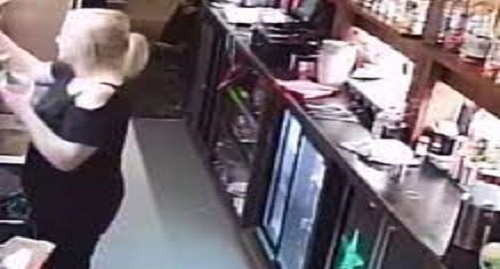 Ghost That Smells Like BO Caught On Camera Moving Things
The Ghost That Smells

It's not everyday you hear about a ghost that smells like a bad body odor. But to capture the ghost on camera moving things around is another thing. A CCTV camera caught a bar measure moving by itself at the White Heart in Corsely, Wiltshire. This isn't the first time something paranormal has happened inside the pub. Bar staff and even patrons have said they had been touched and even scratched by something they couldn't see.
The owner Steve Ellis Adelle Gill told Somerset Live" "It is not the only thing that has happened here. We call him Henry and believe him to be a previous landlord of the pub. I know it sounds bonkers but you can smell him, it's like a musty BO smell. We smell that and then something happens. Before we moved in here I didn't believe in ghosts but too much happens."
The staff and patrons alike say this is a common occurrence, something in there is messing with them. The owners think the ghost is that of a spirit of a homeless person because of the body odor that's associated with it. The pub sat vacant for a long time before the owners purchased and cleaned it up. They said it could be the spirit of one of the squatters or someone who passed on the grounds of the place. The reason being is because of the bad body order that is present when the spirit is around.
Video Source – News Views
Do you have an idea or something for us to showcase? Know somewhere strange to stay the night or that you think we should look into? Have a creepy awesome service or strange carnival/tour you think we should write about? Want us to showcase your talent, pictures, or videos? Send us an email to [email protected]