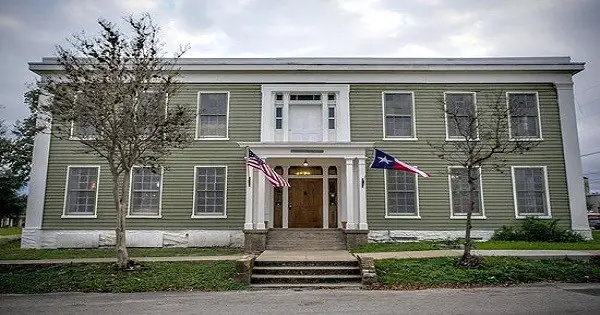 Haunted Hotel With A Past Of Serial Killers, Murder And Crime Is Set To Open Again!
Texas is known for having some pretty cool places to check out like the Texas Chainsaw Massacre House, and the Texas Chainsaw Massacre Gas Station. But those are just places used in movies and nothing real actually happened at those locations.
However the Magnolia Hotel is a very REAL location with a LONG history of murder and crime. The hotel was built in 1840 and since then has been hailed as the " most haunted hotel in Texas" and for a good reason.
The man who actually built the place was brutally massacred there. Then some years later a serial killer stayed there for awhile and even killed a couple people on the hotel grounds.
At one point in time it was home for a crime syndicate and you imagine the kind of stuff that went on in there while they ran it. Numerous people have reported hearing and seeing all kinds of odd things while inside of the hotel.
Until around 2012 the Magnolia Hotel was almost at the point of being torn down. That is until the current owners came in and started restoring it. Now starting August 12th you can make reservations to rent out the rooms they have completed. But you may not wan to wait too long to reserve a room. They only have 2 rooms out for rent and you probably won't last the night.
Interested in checking this place out and staying the night? Check out their site here > Haunted Magnolia Hotel
Check out the video we found by Strangetown and let us know your thoughts!
In this next video you'll see the DayTripper on his adventure in the hotel!