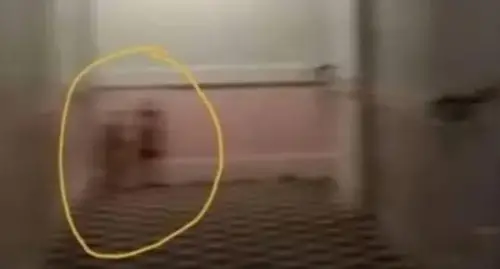 Ghosts Resembling The Shinning Twins Are Caught On Camera Inside The UK's Most Haunted Hotel
UK's Most Haunted Hotel
Liverpool's Adelphi hotel has been called the UK's 'most haunted hotel' for a good reason. A ghost hunter couple by the name of Lee and Linzi Street had a very odd but cool experience. The couple noted they had wanted to stay at the hotel because of all the paranormal activity. They booked room 105, a room that was noted to have some pretty intense paranormal activity. Most who have stayed there have seen or heard some pretty spooky things.
The couple kept hearing noises coming from the lift. They heard scratches noises while in their room. They said it sounded as if someone was scratching at the walls. Their ghostly find was out in the hall. They didn't expect to see the ghosts of two young children wandering the halls. Lee Street said he felt one of the ghosts was that of a girl. He said it was similar to Stephen King's "The Shinning" when saw the ghosts.
Numerous people have stayed and have witnessed some pretty intense paranormal phenomena. Could the hotel be some kind of portal to the other side that spirits use from time to time? Or could the hotel act as a conductor of energy and that's the reason the ghosts are still there?
Check out the video post and let us know your thoughts.
Video Source – News Views
Do you have an idea or something for us to showcase? Know somewhere strange to stay the night or that you think we should look into? Have a creepy awesome service or strange carnival/tour you think we should write about? Want us to showcase your talent, pictures, or videos? Send us an email to [email protected]