You Don't Want To Be Left Alone Near The Hangman's Tree – Kyle, Texas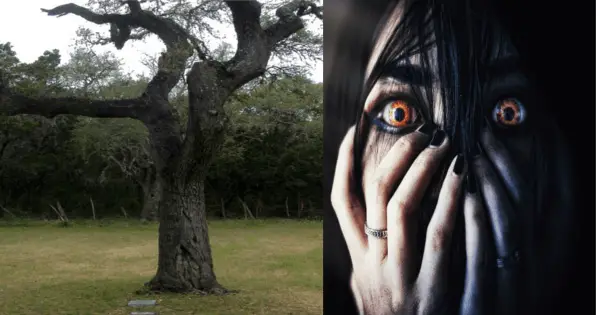 Haunted Places In Texas
If you're looking for a creepy place, especially one with a terrifying reputation in Texas, the hanging tree in Kyle, Texas is it. The tree supposedly served as a tree of justice, but some say that wasn't always the case. Many have claimed to have had some pretty terrifying experiences while visiting the tree. So why is the tree or the area around the tree so haunted?
The hangman's tree served as the last stop for many outlaws and criminals. It's not really known how many people were actually hung there. However, there are some instances where some innocent people were said to have also perished there. With so many people being put to death there, it seems to have left bad energy within the tree and the area.
Check out this video we found by the Dead Explorer showcasing a trip to the haunted tree. Let us know if you think the tree is haunted or not and would you visit it if you had the chance?
Video Source – Dead Explorer 
Do you have an idea or something for us to showcase? Know somewhere strange to stay the night or that you think we should look into? Have a creepy awesome service or strange carnival/tour you think we should write about? Want us to showcase your talent, pictures, or videos? Send us an email to [email protected]