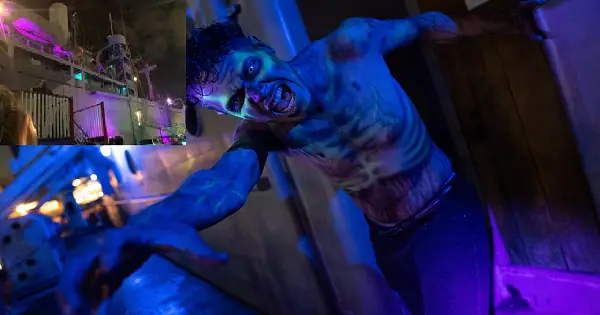 Try Not To Scream As You Take a Full Walk-Thru a Haunted WWII Ship
Halloween Haunted Ship
It's not every day that you get to go through a haunted house on a WWII ship. Today you're going to be able to get a full walkthrough SS American Victory Ship & Museum. Their Halloween event Undead In The Water is in full swing and promises to scare the daylights out of you. The SS American Victory was built in 1945 and served the US Military in WWII, Korea, and Vietnam.
There are a lot of stories of people seeing apparitions and hearing footsteps and disembodied voices. There are a lot of places on the ship that people have reported feeling extreme cold spots. The ship is without a doubt haunted, so what better place to have a haunted house than a haunted ship?
Check out the video below and let us know your thoughts.
Video Source- Tampa Jay
Do you have an idea or something for us to showcase? Know somewhere strange to stay the night or that you think we should look into? Have a creepy awesome service or strange carnival/tour you think we should write about? Want us to showcase your talent, pictures, or videos? Send us an email to [email protected]