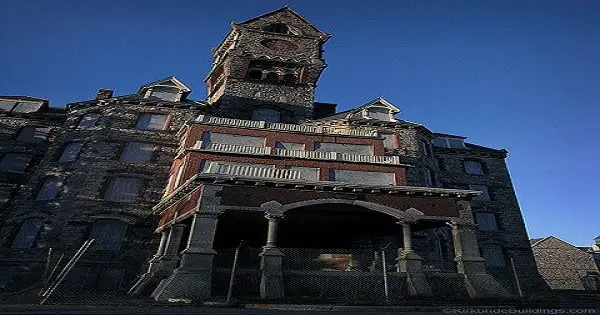 The Most Haunted Places In The U.K.
The U.K. is no stranger when it comes to paranormal locations. One of its most haunted places in the U.K is Worcestershire. Dating back centuries the city and area alike have seen its share of war, death, and centuries of history. The city of Worcestershire played an integral role in the English Civil War. Many lost their lives and with so much death and destruction, its no wonder there is so much paranormal activity going on.
RELATED
In the video that was sent to us by BIRMZE you'll see some of the most haunted pubs and places in the city. Honestly after doing some research it's hard NOT to find a haunted place in that town. Raggedstone Hill is one of those spots you want to check out If you're in search for ghosts. The hill is haunted by the ghost of a friar is also said to be a curse that has taken the life of multiple people in this area. Others say they've seen the friar on the hill, could the curse be real?
Another place you have to check out is the Worcester Cathedral. The place dates back to 1084. However, prior to that there was a priory on the same site that goes back to the year 680! There isn't a shortage of paranormal activity in the area. Given the length of the age of this place and its creepy history, it shouldn't be a surprise how haunted it really is.
Some have witnessed some very creepy things while in the cathedral. Some have seen the ghost of a bear that looks like it's going to attack only to vanish into thin air. Others have seen a monk walking around; a few people have even captured a ghostly image of the monk.
Check out the video that was sent to us by BIRMZE and let us know your thoughts!
Video Source- BIRMZE
Have a cool idea for us to showcase? Know somewhere strange to stay the night or that you think we should look into? Have a creepy awesome service or strange carnival/tour you think we should write about? Send us an email to [email protected]