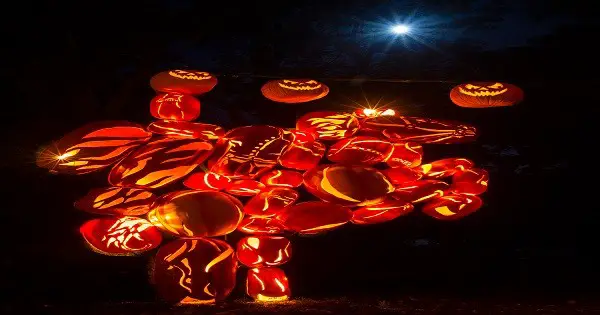 This Sleepy Hollow Halloween Event Showcases Over 7,000 Carved Pumpkins
The Halloween Pumpkin Experience
New York's Sleepy Hollow holds an even like no other. It's an awesome spectacle of 7,000 carefully carved pumpkin creations. I don't mean the basic designs you used to do when you were a kid. I'm talking about some creations that would take your breath away.
You're already in Sleepy Hollow so that gives the whole festival an even more creepy Halloween type of vibe. The blaze takes you along a stroll around some paths and a bridge. There's even a pumpkin carousel and activities for all ages.
The other good news is that you're only a matter of a few hours or less away from Salem, Mass. So if you're planning on taking a spooky vacation here soon, this may be an option for you.
Will The Event Happen This Halloween?
With the pandemic showing no signs of slowing down right now, there are a lot of Halloween events being canceled. There already have been a lot of events in Sleepy Hollow that have been canceled. However, the blaze is still on for this year. Check out the site below for more information on the event.
Check out their site here > Great Pumpkin Blaze
Check out the video we found by Joey Contino and USA Today and let us know your thoughts…
Video Source- Joey Contino
Video Source – USA Today
Do you have a cool idea for us to showcase? Know somewhere strange to stay the night or that you think we should look into? Have a creepy awesome service or strange carnival/tour you think we should write about? Want us to showcase your talent, pictures, or videos? Send us an email to [email protected]