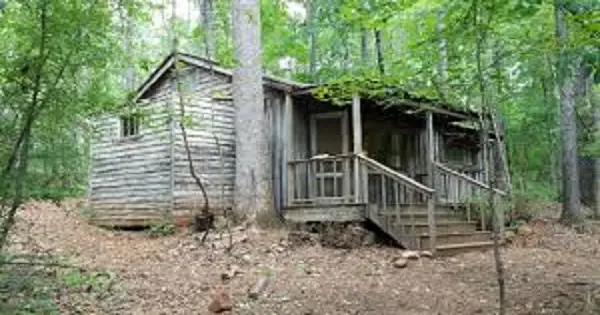 The 18+ Escape Room Where You Try To Escape A Serial Killers Camp In The Woods At Night
The Serial Killer Escape Room
If you haven't been to an escape room by now, you're missing out. If you have you've probably noticed that they keep getting more complex and immersive as the years go on. This escape room has taken it to a whole new level by placing it inside of a creepy forest.
Escape Woods is located in Powder Springs, Georgia on the grounds of Sleepy Hollow Farm. The location of the house is all the way in the back of the farm's property. The drive is spooky, and it mixes in well with the theme of the escape room.
Video Source – Escape Woods
This isn't a 1 and done type of escape room, there are a few different story themes you can choose from. However, the scariest one is an 18+ up known as the pig farmer option. The reason behind it being 18and up is that at times it can be rather terrifying, to say the least.
According to the website, you and a team will have to get inside of the encampment which is owned by a serial killer and a cult leader. It just so happens to be that the serial killer is a pig farmer. You have to go in and collect as much evidence as possible so he can be convicted during his trial or else he will walk free.
If this sounds like your kind of fun, you can check out more information on the event and location here > Escape Woods
Do you have an idea or something for us to showcase? Know somewhere strange to stay the night or that you think we should look into? Have a creepy awesome service or strange carnival/tour you think we should write about? Want us to showcase your talent, pictures, or videos? Send us an email to [email protected]