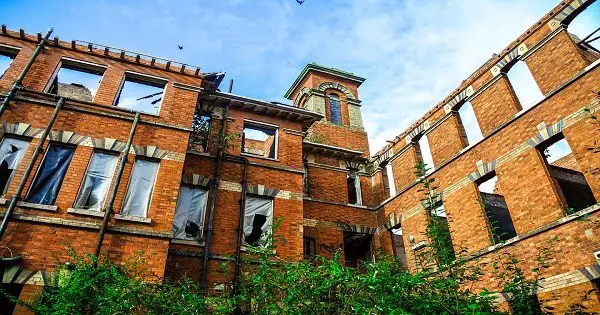 Creepy Abandoned Virginia Insane Asylum Walkthrough
Creepy Abandoned Virginia Insane Asylum Walkthrough
By now most of you have seen a walk-through or something on television that had to do with abandoned asylum's. The first thing that usually pops up in our minds is, why is this place abandoned? Most of the time they're abandoned because of a multitude of reasons. It could be the place ran out of funding, or the location wasn't up to code.
Now there are various abandoned asylums that were closed because of some very sinister reasons. We've all heard of the stories of neglect, abuse, and even murder going on in some of them.
Haunted Abandoned Asylums
So with all of the frustration, anger, mistreatment, and even death, could it cause these places to be come charged with paranormal activity? Could the negative effect buildings and cause them to become havens for the undead? What is known is that there are various locations like these in various parts of the world. Some of these places have a basic explanations why they closed, and others……
The video we found takes you to one of those places, the only thing we know about it is that it's Virginia somewhere. Check out the video by Brandon Sterowksi and let us know your thoughts. Would you be brave enough to venture alone through an abandoned asylum?
An abandoned insane aslum in Virginia
SOURCE – BRANDON STEROWSKI
Be sure to SUBSCRIBE to our email list, we have some NEW creepy video stories coming your way real soon!