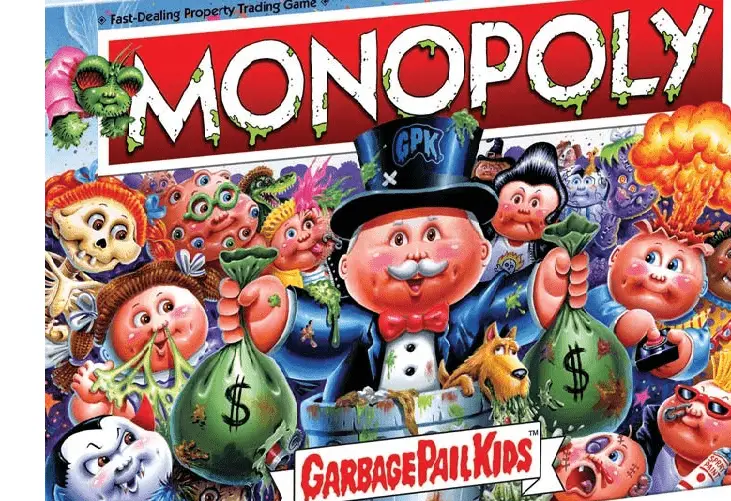 Garbage Pail Kids Monopoly Coming Is Coming Soon
Yup you heard it right, 35 years after they were created the gross bunch of kids is coming to Monopoly real soon. If you're not familiar with the Garbage Pail Kids, they came out in the mid 80's. They were trading cards and stickers we all came to be grossed out by. They also had some action figures that came with some very gross and disgusting features. Now during the 35th anniversary USAoploy/Monopoly is going to launch a Garbage Pail Kids monopoly game.
Fans will get to relieve the stickers and cards they once fell in love with as kids. There will be some of the old classic characters among some gross new ones. The official date hasn't been set but just know it's come soon. Lets just hope that they won't launch ANOTHER Garbage Pail Kids movie.
Then again everything is being remade and rebooted in some way shape or form. So could a possible reboot be good or bad? Who knows, but what we do know is that this Monopoly game is going to be epic for any of you 80's kids
Don't remember the Garbage Pail Kids Movie? Check out these videos we found by MovieClip Classic Trailers and Scream Factory TV
Video Source – MovieClip Classic Trailers
Video Source – Scream Factory TV