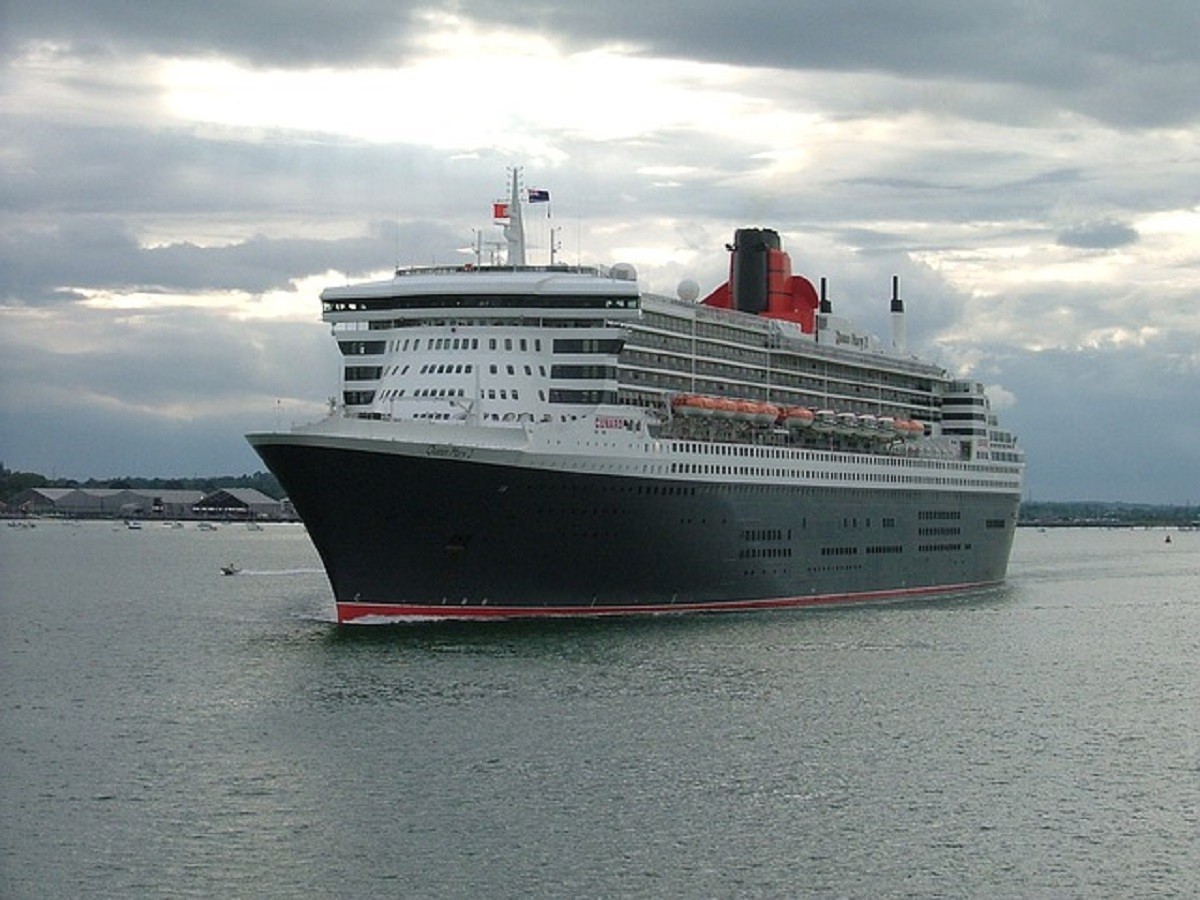 A Creepy Look At The Most Haunted Ship In The World – The Queen Mary
 The Most Haunted Ship In The World
The most haunted ship in the world aka The Queen Mary is a colossal ship, It's actually bigger, faster, and even more powerful than the Titanic ever was. This monster ship was constructed in 1930 in Scotland. However, it wasn't completed until somewhere around 1935. The ship started out as a luxury cruise liner for the rich and powerful. When war broke out it was transformed into a military ship that would carry soldiers to war and back.
After the war, the ship was transformed back into a cruise liner. Its end eventually and the Queen Mary was sold to the city of Long Beach, California. The ship now sits in its harbor as a testament to a long maritime history. There are a lot of rumors and some actual video evidence of the paranormal activity going on within the ship. Now it has been dubbed the most haunted ship in the world.
It's said there are around 150 different known ghosts that have made their presence known to someone. There have been a lot of paranormal investigations that have taken place on the haunted Queen Mary. It's said to be one of the most haunted ships in the world. Imagine being able to stay the night alone on the ship. Imagine the number of stories and evidence you would be able to catch. If you had the chance to stay somewhere that was as haunted as the Queen Mary, would you?
The Haunted Ship
The Queen Mary is known as one of the most haunted ships on the planet. Many who have had experiences say they've seen soldeirs walking its deck. Others have seen phantom passengers walking around the ship. Some have heard disembodied voices coming from empty rooms. The pool area is on a whole other level when it comes to real ghosts.
 The ship is known for having at LEAST 150 known spirits lurking its decks. There's been at least 49 reported deaths on the ship alone. That doesn't even figure in the dead that were brought back from the war
Check out this video on a brief history of the Queen Mary and  a random guy investigating the decks of the ship 
Check out this video on a ghost tour of the ship
So what do YOU think, haunted or not?
Would you spend a couple of nights alone on this ship?
Sources –  https://www.youtube.com/channel/UC9Jm2M6cREJ_4SoJns4XX_g