If you're a sneaker head and also love Halloween, you're in for a treat this Halloween. Nike announced that they will be once again launching another Spooky themed shoe this year. The "Skeleton" Air Force 1 is rumored to be released October 25th, just in time for those of you who want to wear them on Halloween to get them on time!
Now if you're worried about the price, they are going to cost you some money. The cost will be around $130 dollars and will be available on Nikes site, Nike.com.  The cool thing about the shoes is that they have glow-in-the-dark bones print on the sole, so when you're walking people will see the bones as a reflection. Then again if you're a collector you may just want to put the shoes in a box and keep them clean.
In our opinion these we like these ones better than the ones released in previous years. However some people feel like the shoe design should be better, and that it seems like it's a heavy price tag for a shoe with a skeleton design. However the design isn't a spray on one, and not everyone is always going to be 100% happy with any design.
So check out the designs below and let us know your thoughts. Will you be buying the Nike "Black Skeleton" shoes?
If so you can check them out here > Nike.com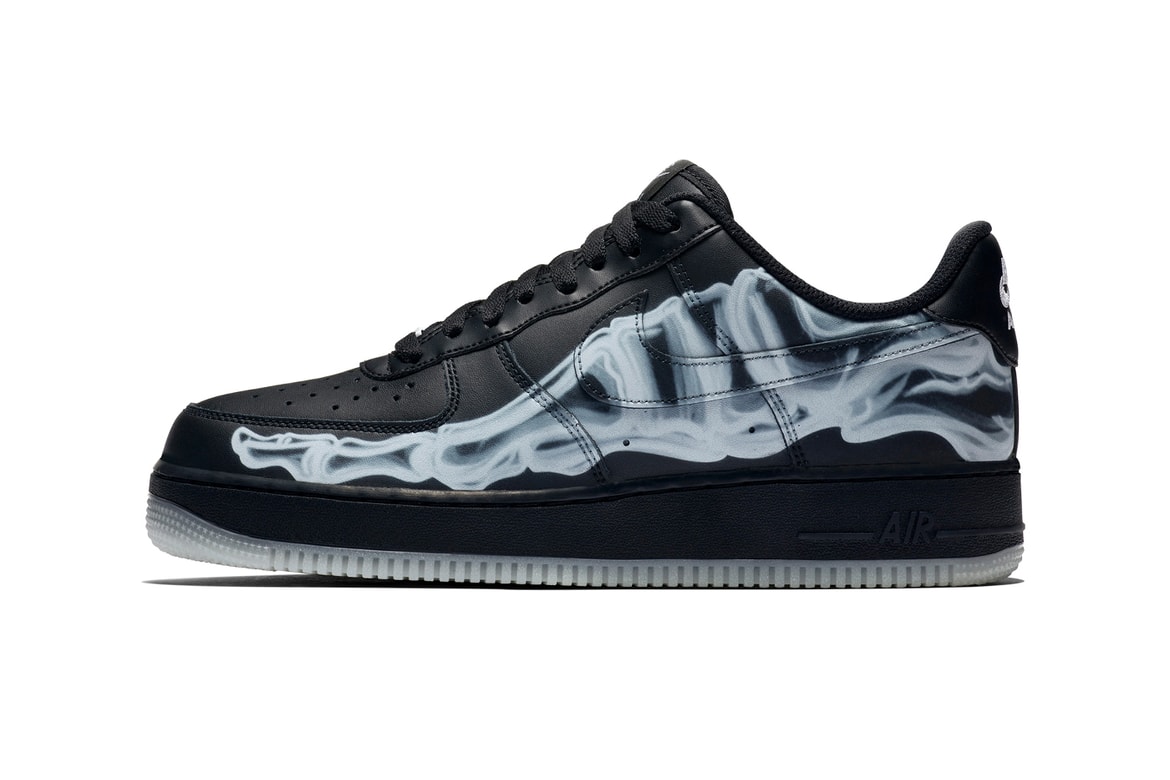 Check out LAST YEARS Halloween Nike shoe edition they released. Which one do YOU like better?
Video Source – INBox To Go