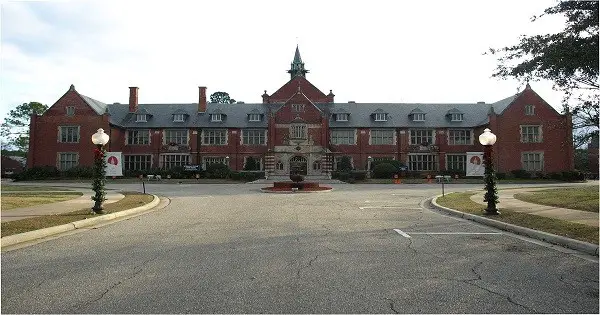 The Red Lady Of Huntingdon College


The Red Lady Of Huntingdon College

Now just about every college that's over a 100 years seems to have some kind of haunted or spooky stories. However, some colleges by far have some stories that are way spookier than others, reason being is that multiple people have seen the same ghost.
This is the case of the Red Lady of Huntingdon College. It's a really creepy story of a girl that many people thought was odd. She was probably the kind of girl that was picked on a lot because she was seen as different. She was probably extremely shy and didn't want to bother with anyone because she didn't want to get picked up.
Sadly her story ends in tragedy and eventually she took her own life. Now she haunts the location where she took her life and will forever remain the girl in the spooky story. But that's not where this story ends, there are other ghosts in this location, so who knows if it's her that's doing all the haunting.
Check out the video!
SOURCE – Young and free Alabama