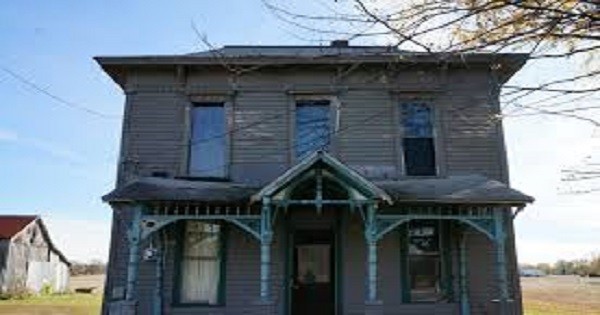 This Terrifyingly Haunted Farm House Will Make You Rethink Living In The Country
Revenant Acres farm haunting
There's a small farm in the small town of Charlottesville, Indiana that has a creepy story behind it. Not much is actually known about the location and why it's said to be so haunted, what is known is that the farm dates back to the early 1800's.
The people who have lived there said that they witnessed seeing an old lady and even feeling her presence. Some say that this must have been the original owner of the property and that she doesn't want to let go of the place even in death.
Some paranormal groups have reported that the spirit or spirits in the house have shown aggression towards them. Some of witnessed things flying around and others have been pushed and even scratched.
Some say that there's a demon lurking within its walls posing as the old lady, this could be due to the amounts bad things they have recorded via voice box and video.
Check out this video of Living Dead Paranormal investigating the farm
Revenant Acres farm haunting
Source- Fourman04 
Have a cool idea for us to showcase? Know somewhere strange to stay the night or that you think we should look into? Have a creepy awesome service or strange carnival/tour you think we should write about? Send us an email to [email protected]