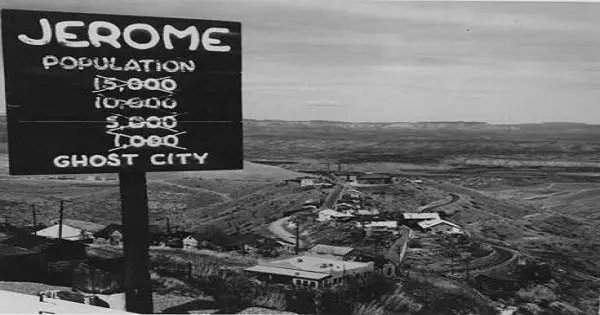 Looking For A Haunted Old West Trip This Halloween? Jerome, Arizona Is It!
The Most Haunted Town In The West- Jerome Arizona
The spooky little town of Jerome, Arizona is said to be the most haunted town in the west. It was also known back in the day as being the "The wickedest city in the west". People from all over came after hearing stories of others striking it rich. Eventually, the caves and riches ran dry, the town followed not too far behind it.
Fast-forward a 100 years and it seems as if some of its residents haven't left. It seems as if every location in this town is beyond haunted. There isn't an old store or building that doesn't have some kind of paranormal story behind it.
Today it's an artsy type of town, and most of its revenue comes from tourism. People come to check out the arts and crafts, but primarily people go there for one reason.
FOR THE GHOSTS!
This town has ghost sightings and reports of paranormal activity happening all over the place. It's not just centered around one area or one building, it's all the buildings and various outdoor locations This is the reason it's known as the most haunted town in the west. 
Jerome is so haunted that they even have a newsletter by the name of the "Jerome Ghost Post".
Check out this video on the most haunted town in the west.
Check out this video on more of the history of Jerome, Arizona
IF you're ever in this area, check this place out and let us know what you think.
Would you want to stay the night in this town?
source – CNN / Panavised