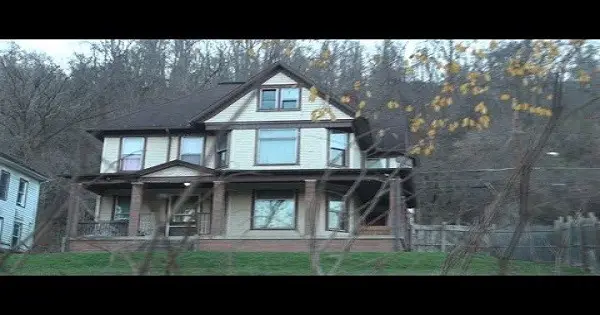 The Bellaire House – You Should 'Pray' Before Entering This Home
The Bellaire House – Ohio
Ohio's Most Haunted House
There's a house in the small town of Bellaire, Ohio that has an insanely creepy reputation behind it. Some say that this house is not only the one of the most haunted houses in the state of Ohio, but that it's actually one of the most paranormal active locations on the planet. The reason could be attributed to the fact that the house sits on a ley line which spirits could use this constant flow of energy to their advantage. 
The other reason this house could be so haunted is the fact that there are some Indian burial grounds behind the house in the woods. Sounds a bit like something out of a Stephen King movie which makes it even scarier. There's also caves that are connected to the house and some say that there were some tragedies that happened with the cave and that the ghosts are stuck in this location. 
There were various tragedies that happened throughout the years inside of the Bellaire house that could also be part of why it's so haunted. Some say that there are inhuman spirits that are lingering here but others aren't so sure. Some say that it could be the negative energy that surrounds this place causing a ton of bad things to go on. 
One thing is for sure, I wouldn't live in this house nor even stay the night if I had the chance. I know some of you probably would take that challenge on, but sometimes you have to think of the repercussions. 
Like what?
What if something followed you home?
Check out these videos we found about this creepy location, and let us know if you would be brave enough to check it out for yourself. 
Thinking about check it out? Check out their site here >>> http://thebellairehouse.webs.com/
An investigation by Living Dead Paranormal
Video Source – Fourman04
Video Source – Digs Paranormal