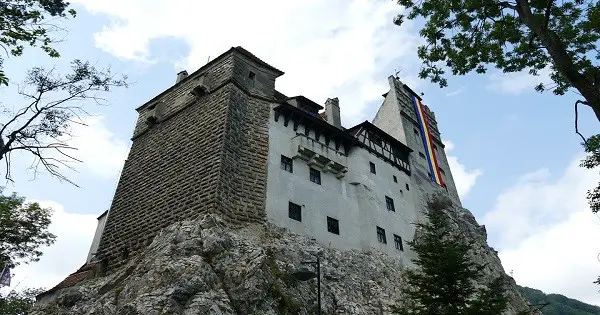 A Creepy Look At Bran Castle – The Home Of Dracula
Would You Buy Dracula's Castle If You Had The Chance?
So if you had the chance to buy one of the most iconic places in history, would you do it? Now this isn't the type of place that magical things happened like the Magic Kingdom or some fairytale place, it's the place where nightmares stem from, Dracula's Castle. 
Some time ago the actual castle was up for sale. Talk about buying a piece of gruesome history. The cost was somewhere around 66 million dollars. I wonder if that included the extras like torture devices and what not?
For many Dracula is seen as the bloodsucking vampire that is immortal. The man beast who sleeps during the day and roams the world at night. But that wasn't the case at all for Dracula. 
Many saw Dracula as a hero, but even more saw him for what he really was….. a monster. We aren't talking the type of monster you would see in the movies, we're talking the real human kind. 
He tortured and killed countless people in insanely barbaric ways. Many say he did this to cause fear in those who opposed him. While it worked for awhile eventually his time came too. But now all that remains is the fortress where he once called home. 
Check out these video posts we found by Buzz Feed Bring Me and 
Video Source – Buzz Feed Bring Me
Video Source – Exploring With Cody