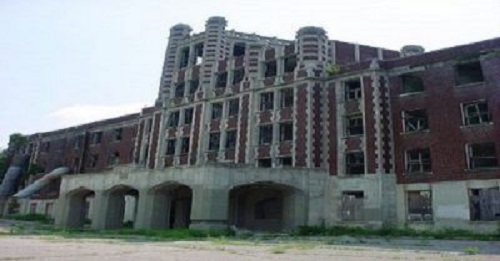 A Creepy Inside Look At Kentucky's Haunted Waverly Hills Sanatorium
Waverly Hills Sanatorium Kentucky
If you're familiar with haunted places, chances are you've heard of Waverly Hills. The location is no stranger to paranormal investigations, trips, tours, and more. Shows like Ghost Hunters International, Ghost Adventures, and others have filmed investigations while inside of the creepy sanatorium.
Many have said to have had some rather creepy and downright odd experiences. There are those who say the dead haven't left. The lost souls of those who made an early departure are still within the halls of the old sanatorium. They are looking for a way out, but, there are other entities and dark figures that also roam the halls of Waverly Hills.
So why is this place so haunted?
There are rumors that over 60,000 people died there!
Waverly Hills has been off-limits to those trying to wander the halls. They do have times you can do ghost hunts and go on overnight tours. There were plans to create a new hotel or some kind of haunted attraction, however, nothing ever came out of it.
WOULD YOU STAY THE NIGHT?
Check out this video on the history behind it.
Here's another video we found, in this one though they showcase an investigation that took place. There's a good reason some say it's one of the most paranormally active locations on the planet.
The real question is this…. WOULD YOU STAY THE NIGHT THERE?
PHOTO CREDITS – http://en.wikipedia.org/wiki/Waverly_Hills_Sanatorium