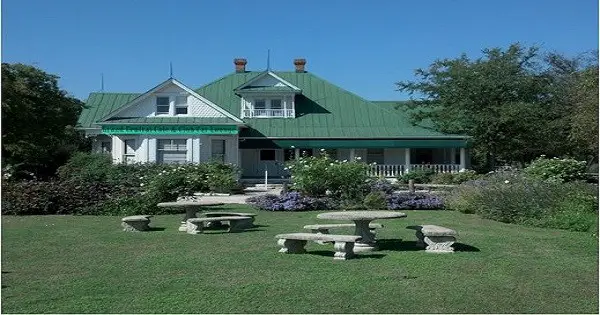 A Creepy Inside Look At The Texas Chainsaw Massacre House Cafe
If you're a horror movie fan and love the original "Texas Chainsaw Massacre" movie you're going to love this. You can now tour and even EAT at the famous movie set location.
The house was actually dismantled from its original location and moved to Kingsland, Texas. It now sits on the property of the Antlers Inn and is a must-go if you love the movie. From what we have heard the tour is awesome and the food is even better!
Imagine being able to sit down and eat inside the same location that scared the living you know what out of you. The cafe is actually called Grand Central Cafe and it's located inside of the iconic home.
Don't worry you won't run into Leatherface or any of the other family. But think how cool it would be to actually be able to sit and eat in the house that the film took place in.
Would it scare you to actually eat at the cafe because of the movie? I know a couple of people that were hesitant just because of the movie, but once they went in and saw how nice the place was and how friendly the staff was the fear went out the window.
I would love to go and check out this place for myself. But I don't think I would be able to shake the fact that Leatherface could be hiding around a corner or in a closet.
The other interesting thing is that some of the employees say that the house is actually haunted. There have been some creepy things going on in there, so if you visit you might run into something from the other side!
Anyways if your interested in checking this place out, here is their website > Grand Central Cafe
If you're planning on visiting that location, you need to then hit up this next one… THE TEXAS CHAINSAW MASSACRE GAS STATION! They have BBQ and you can even stay there, check out the post here > Texas Chainsaw Gas Station
Check out the videos we found and let us know your thoughts. Would you go and eat and stay here or would you be too scared?
The first video we found by MyRoadTours gives you a view of the house
In this video we found by KVUE you'll see a short run through of the house and cafe
Sources – Itsalyryan / KVUE