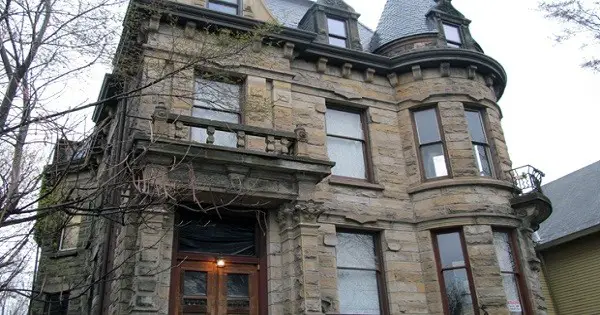 Cleveland's Most Haunted House Has a Dark History Of Cults, Evil, And Death
Cleveland's Most Haunted House
There's a reason why they call the Franklin Castle, Cleveland's most haunted house. The monstrous mansion has a rather odd and creepy history behind it. Some of it could honestly be part of a season of the show American Horror Story. Just looking at the mansion from outside is enough to give you the creeps. The other odd part is the location of the haunted mansion. It sits in the middle of an urban area, not the kind of place you would think to find a scary house.
Most who have seen the haunted mansion will agree, it's the kind of place that gives you the chills. There are stories of people who have said they've seen people things moving about in the abandoned mansion. Could there be real ghosts still inside moving around? Maybe it's just peoples imagination playing with them since the place is super creepy?
The Most Haunted House In Ohio
The Franklin Castle was built in the 1800's and has had a insane history. There's rumors of mad scientists, torture, murders, and event Nazi propoganada. The scary house even has various hidden chambers, tunnels, and its own grave yard. There are tons of stories of other hidden secrets and passageways that reside inside of the haunted mansion. The stories alone are enough to make it Cleveland's most haunted house.
Check out the videos below we found of Clevelands' Most Haunted House and let us know your thoughts.
*SOURCES 
YOUTUBE –  ACID ENTERTAINMENT –  https://www.youtube.com/channel/UCtrmn9H83dNJpjxZT2j3Vvg
WEIRDUS.COM –  http://www.weirdus.com/states/ohio/fabled_people_and_places/franklin_castle/index.php