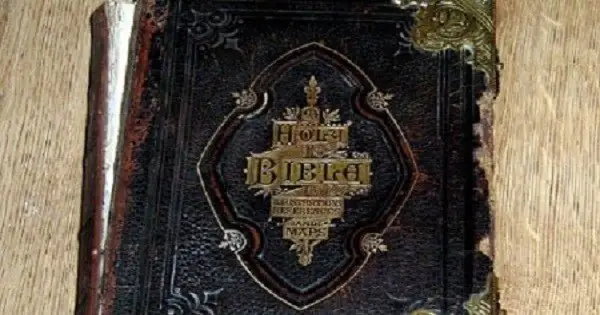 Haunted Bible With Pages That Move By Themselves
Haunted Bible With Pages That Move By Themselves
So supposedly these 2 girls from Seattle Washington claim to what to have what they call a "haunted bible". According to these girls some of the pages vanish without a trace and then mysteriously come back as if someone burned them. On other occasions the pages from this bible mysteriously pop up in other areas of the house. 
Now while I can't say that this isn't 100 percent false because I'm not there to see it, I can say that from the video below that you're about to see that the evidence isn't very strong at all.
Maybe it's a draft from a window or something, but this video really isn't compelling evidence to make me believe in the slightest way that this thing is actually haunted. Maybe it is, and then again maybe it isn't. There are a ton of people out there looking for a way to get their name out there.
Could this be a hoax or something real?
Check out the video!
SOURCE – Believe A Paranormal Experience