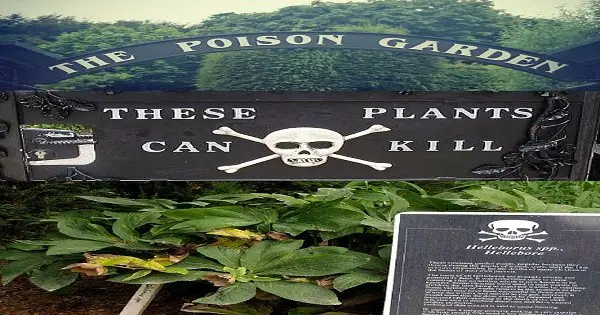 An Inside Look At The One Of The Deadliest Places On Earth
The Deadliest Location On The Planet 
Have you ever been somewhere where every LIVING organism was able to take you out in a moment's notice? Ok calm down, what I meant was if you TOUCHED or got too close to something you had a high probability that you would die?
Well if you have I bet it wasn't anything like this. It's not a place full of weapons, and other crazy things. This location is full of beautiful plants and flowers, there's one thing though… If you get too close or touch something, you may die!
PLANTS?
Yes, it"s a garden filled with deadly species that could kill a human in no time at all. Now, why would someone want a garden like that in a place visited by a lot of people?
The garden is actually sealed off and can only be accessed through a guided tour. The last thing the garden would want is for someone to touch something on accident.
The Alnwick Garden is said to have over 100 species of poisonous plants that have different detrimental effects on humans. Meaning there are a variety of ways these plants can kill you if you get too close.
But on the flip side, the garden is an amazing spectacle to witness in person. Obviously you're not going to find many of these species of flowers in many areas, so if you're in the area this place is a must-see!
Check out the videos we found by BBC EARTH UNPLUGGED and WITCHESSKY 
Video Source – BBC EARTH UNPLUGGED
Video Source- THE WITCHESSKY 
Do you have an idea or something for us to showcase? Know somewhere strange to stay the night or that you think we should look into? Have a creepy awesome service or strange carnival/tour you think we should write about? Want us to showcase your talent, pictures, or videos? Send us an email to [email protected]