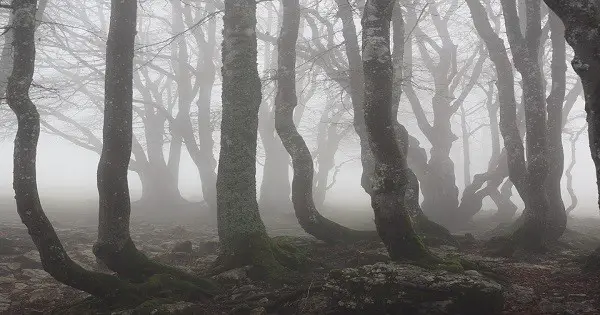 What It's Like To Spend The Night In The Worlds Most Haunted Forest
The Worlds Most Haunted Forest
Cluj- Napoca, Romania's haunted Hoia-Baciu forest is one of the worlds most mysterious places. It's alien like terrain with bent trees and creepy vibes certainly is enough to strike fear through the hearts of anyone going into the forest. The creepy place is also said to be Romania's "Bermuda Triangle" because of all the crazy things have gone in it.
There are stories of phantoms, UFOs, strange disappearances, portals, witches, and just about anything else you can think of it. The forest is like a season of the Twilight Zone with all of it's spooky legends and tales. One of the most famous stories is that of a Shepard and his sheep who all vanished into thin air while inside of the forest.
Some have said to have seen ufo's flying around and even close encounters while in the forest. Today we found a couple videos by AmysCrypt as she ventures through the forest on an overnight quest.
Video Source – AmysCrypt
Video Source – AmysCrypt
Do you have a cool idea for us to showcase? Know somewhere strange to stay the night or that you think we should look into? Have a creepy awesome service or strange carnival/tour you think we should write about? Want us to showcase your talent, pictures, or videos? Send us an email to [email protected]