The Ghost Of The Past Still Call Out From This Terrifying Isolated Prison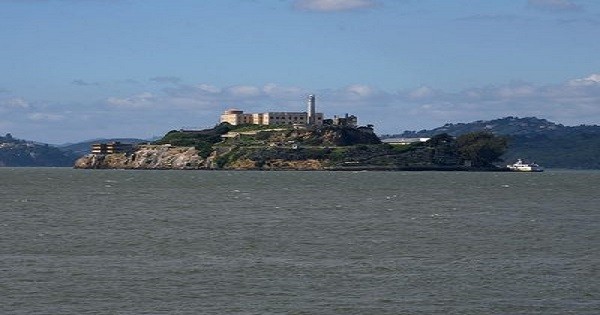 Alcatraz
The Most Haunted Prison In America 
San Francisco, California has a pretty spooky location many know as "The Rock" or the infamous Alcatraz prison. The reason it was called the rock is because once you were in, you weren't getting out. There are rumors of a couple of guys who got out, but anyone else who attempted escape usually didn't make it out alive.
The prison was surrounded by dangerous currents, deep water, cliffs, and hungry sharks. You weren't going to get into the water and swim to safety. The prison had the worst of the worst and also it's share of infamous prisoners.
Many who went in didn't come out, it wasn't the kind of place you wouldn't want to be left at. Stories of paranormal and even poltergeist like activity happend even when the prison was open. There are stories of prisoners being killed by unseen forces. Others who were locked up in the prison have told stories of dark entities, and terrifying things they saw while in the prison.
Could the prison itself be a conductor for negative energy? Or could ground the prison is on already be cursed? If you go back even further you'll see the ghost stories stretch back a ways. Whatever the case may be, many who have gone in say they won't go back and that it's haunted beyond believe.
Check out this video we found on the haunted Alcatraz 
http://en.wikipedia.org/wiki/Alcatraz_Island
Youtube- Roman Payne – 
Have a cool idea for us to showcase? Know somewhere strange to stay the night or that you think we should look into? Have a creepy awesome service or strange carnival/tour you think we should write about? Send us an email to [email protected]