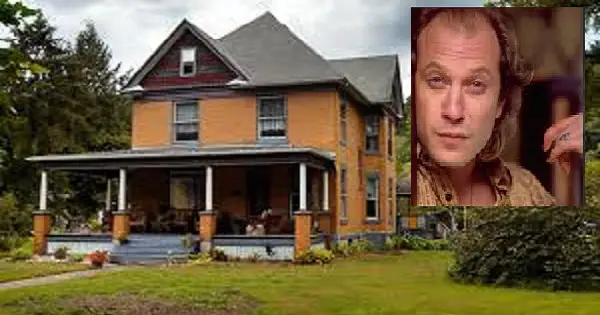 Your Chance To Stay At The Silence Of The Lambs House Is Coming
Silence Of The Lambs House Overnight Stay
Your chance to stay overnight at the Silence Of The Lambs house is coming soon. You'll get to stay inside Buffalo Bill's creepy house of horrors. Located on 2 acres of land in Perryopolis, Pennsylvania sits the iconic house from the movie. The crazy part is the home still features a lot of attributes that it did in the film over 3 decades ago.
Source – The Sisters Sold It
Silence Of The Lambs House Tour
In addition to staying the night in the iconic horror movie house, they also have guided tours. The tours will take you to areas where the movie was filmed at. If you're a horror movie fanatic and loved the Silence of the Lambs you're going to love this experience. Check out their site down below and let us know your thoughts.
CLICK HERE > Buffalo Bills House
Did you know Silence of the lambs Buffalo Bill was based on a real life serial killer? Check otu the video post below we found and let us know your thoughts
Video Source- Infosource Graphics
Do you have an idea or something for us to showcase? Know somewhere strange to stay the night or that you think we should look into? Have a creepy awesome service or strange carnival/tour you think we should write about? Want us to showcase your talent, pictures, or videos? Send us an email to [email protected]